Banks and Credit Unions play a pivotal role in our financial ecosystem, ensuring the efficient management of our money and investments. However, many financial institutions are grappling with a common challenge – a complex web of legacy technology systems that do not natively integrate with each other. This lack of integration often necessitates manual or batch processes to facilitate more complex use cases that involve multiple systems. In response to this issue, integration platforms have emerged as a solution to enhance capabilities, reduce manual processes, and provide a modular approach that supports the seamless transition from legacy systems when needed.
The Problem
Legacy Technology Systems: Many banks and credit unions have been operating for decades, accumulating a patchwork of legacy systems along the way. These systems were often developed in isolation, resulting in a lack of interoperability.
Manual and Batch Processes: With these disparate systems in place, financial institutions often resort to manual or batch processes to bridge the gaps between them. This not only leads to inefficiencies but also increases the risk of errors.
Limited Agility: The inability to integrate systems quickly and efficiently hampers the ability of banks and credit unions to respond to changing market dynamics and customer demands. This lack of agility can be a significant drawback in an era of rapid technological advancements.
Costly Maintenance: Maintaining and updating multiple legacy systems is a costly endeavor, both in terms of time and financial resources. Moreover, finding and retaining personnel with expertise in older technologies can be challenging.
The Solution
Integration platforms are the answer to the challenges posed by legacy systems in the banking and credit union sector. Here's how they can transform the landscape:
Seamless Integration: Integration platforms act as intermediaries that connect disparate systems, allowing data and processes to flow seamlessly between them. They provide a unified interface through which data can be accessed and manipulated, eliminating the need for manual interventions.
Modular Approach: These platforms offer a modular approach to integration, allowing institutions to choose the components they need and discard or replace legacy systems gradually. This flexibility reduces the disruption caused by system transitions.
Automation: Integration platforms enable automation of repetitive tasks and workflows, reducing the reliance on manual processes. This not only improves efficiency but also minimizes the risk of errors associated with human intervention.
Real-time Data Access: Banks and credit unions can access real-time data from multiple systems, empowering them to make informed decisions quickly. This capability is invaluable in a fast-paced financial industry.
Enhanced Security: Integration platforms often come equipped with robust security features, ensuring that sensitive financial data remains protected as it flows between systems.
Benefits
The adoption of integration platforms can yield numerous benefits for banks and credit unions:
Improved Efficiency: By automating processes and eliminating manual interventions, financial institutions can streamline operations, reduce processing times, and improve customer service.
Enhanced Customer Experience: Real-time access to customer data allows for more personalized services and quicker responses to customer inquiries, ultimately leading to a better customer experience.
Cost Savings: Over time, the reduction in manual processes and the ability to retire costly legacy systems can result in significant cost savings for financial institutions.
Agility and Innovation: Integration platforms empower banks and credit unions to respond swiftly to market changes and adopt innovative technologies without the constraints of legacy systems.
Compliance and Risk Management: With better control over data and processes, institutions can more effectively manage compliance requirements and mitigate risks associated with manual errors.
Conclusion
In a rapidly evolving financial landscape, the ability to adapt and innovate is paramount for banks and credit unions. Integration platforms offer a compelling solution to the longstanding challenge of legacy technology systems that hinder progress. By providing seamless integration, a modular approach, and automation capabilities, these platforms empower financial institutions to enhance efficiency, improve customer service, reduce costs, and stay competitive in a dynamic industry. Embracing integration platforms can pave the way for a brighter and more prosperous future for the banking and credit union sector.
IgniteConnex can help.
Ignite the future
of your bank with
data and application integration
Uniting Legacy Systems, New Technologies, and Fintech Innovations for Unique Customer Offerings



Discover IgniteConnex's integration platform, facilitating seamless system connections for enhanced automation and customer experiences. Learn how banks leverage IgniteConnex to bridge legacy IT investments with innovative digital solutions.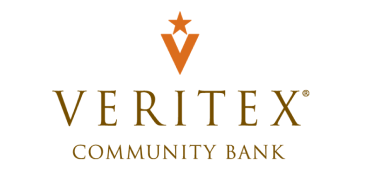 Veritex Community Bank
Veritex Community Bank embarked on an ambitious digital transformation initiative to revolutionize its consumer and commercial onboarding procedures. However, the bank faced a multifaceted problem: how to seamlessly integrate its various systems to enhance processes, comply with regulations, and eliminate cumbersome manual tasks.
Download the whitepaper to learn how Veritex Community Bank connected its Digital Account Opening Solution to other digital transformation systems and its banking core.

CDFI
A Community Development Financial Institution (CDFI) needed to develop an integration strategy to facilitate information exchange in near real-time with external banks, NetSuite, and internal systems. The CDFI needed to create a unified/universal data model that would store data once and map system.
Download the whitepaper to learn more about how the CDFI solved this issue and implemented a near real-time solution to facilitate information exchange.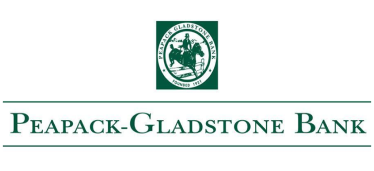 Peapack-Gladstone Bank
Peapack Gladstone Bank embarked on a plan to enhance their Wealth Management client online experience. The current state required customers to log in to multiple systems to access their account information. An aggregated view was imperative for ease of use and access.
Download the whitepaper to learn more about how PGB solved this issue and maintained its reputation for its distinguished white-glove service.
Follow Us
Join us on social media to stay up to date on banking technology, executive insights, and industry news.