Digital Account Opening
IgniteConnex is a digital account opening (DAO) platform that offers both consumer and business accounts. With its configurable account opening process, the platform allows banks and credit unions to tailor the experience to their specific needs.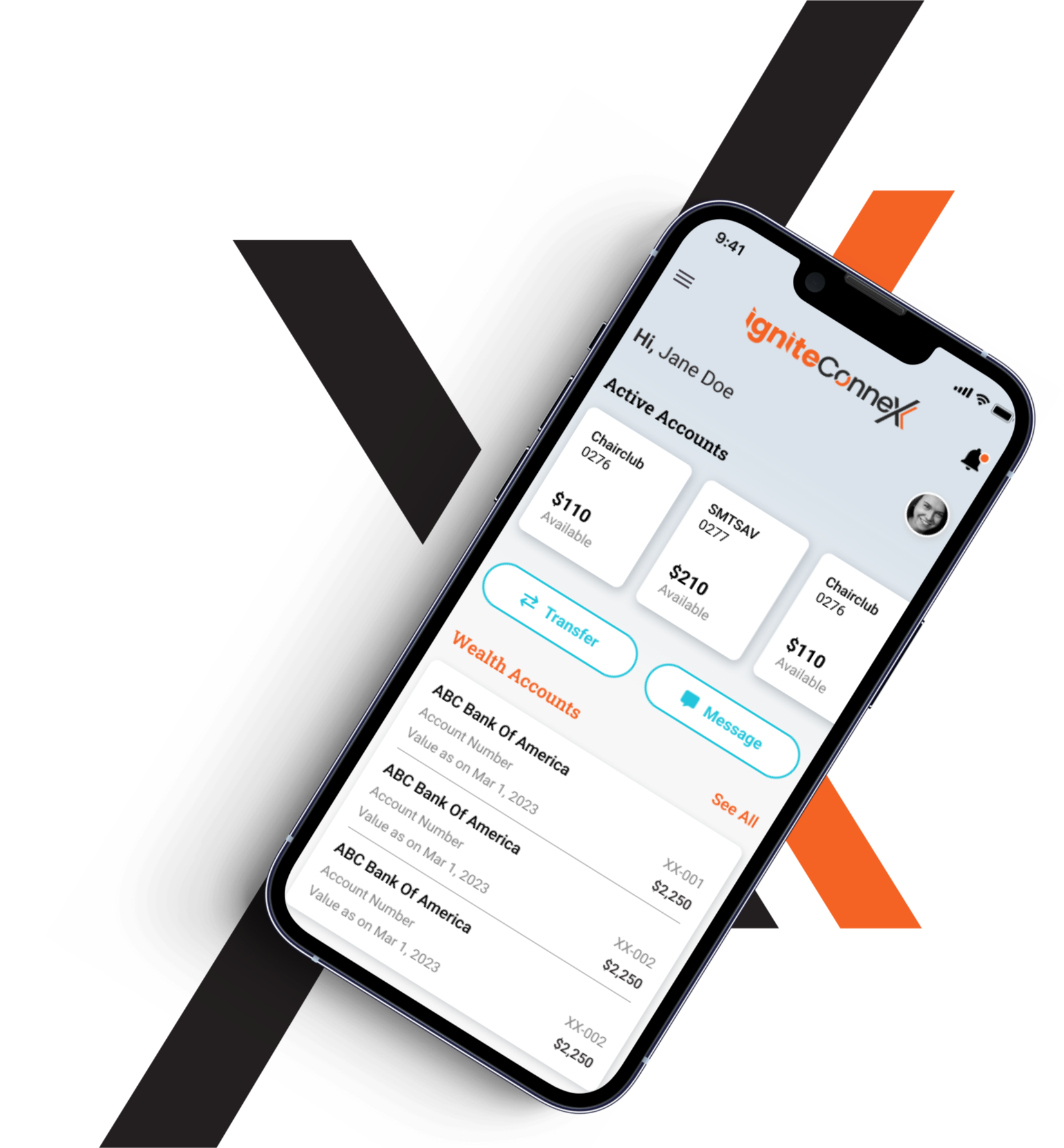 Digital Account Opening
Additionally, the platform integrates with Jack Henry and CRM systems to streamline the account opening process and minimize friction for customers. Built by bankers for bankers, IgniteConnex is designed to support legacy technology while providing cost-effective onboarding solutions.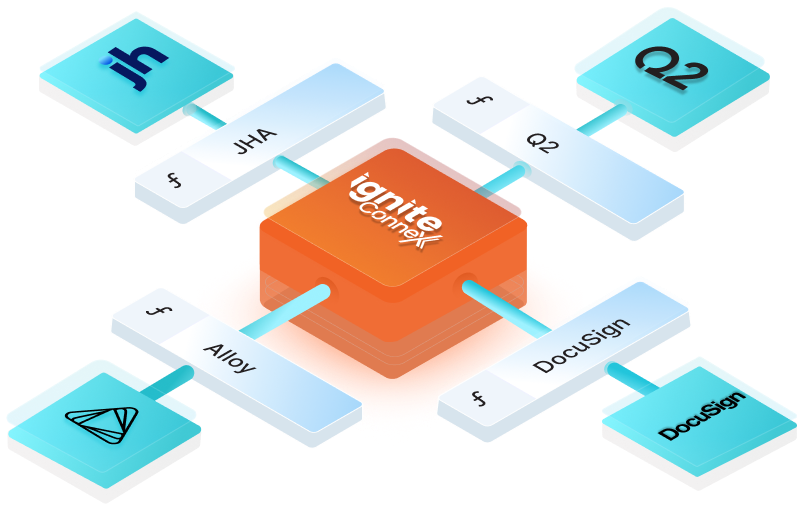 Digital account opening APIs simplify and streamline the process of opening new accounts for financial institutions. With the power of APIs, banks and credit unions can provide a modern and efficient account opening experience for their customers. Financial institutions and Fintechs are now enabled to attract new customers, increase their customer base, and grow their business.
By minimizing friction and maximizing speed, IgniteConnex helps financial institutions unlock scalable growth while maintaining a high level of customer satisfaction.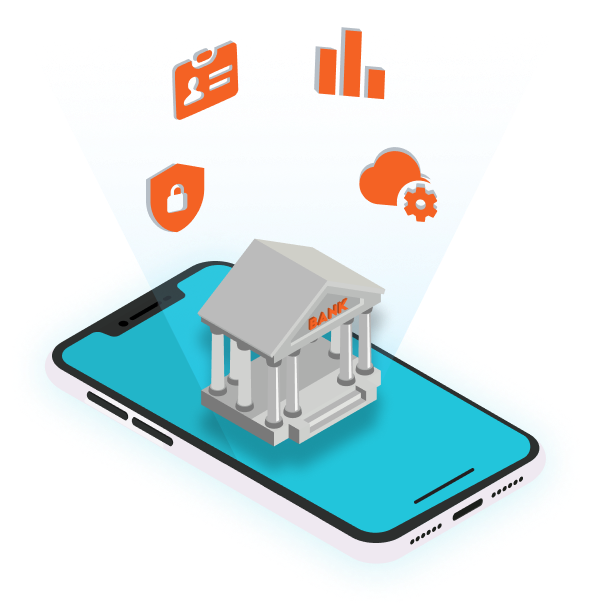 Transform Account Opening
Branded UI
Bank Admin Portal
Mobile Ready APIs
Data & Monitoring
Continuous Security Monitoring
Finance-Grade Auth (OpenID)
CRM, KYC/AML, Core Integrations
Follow Us
Join us on social media to stay up to date on banking technology, executive insights, and industry news.